Each year, our club takes orders for beautiful poinsettias, including Aggie maroon, and greenery (roping and wreathes) from a local seller.
IT'S TIME TO GET YOUR ORDERS IN!  Turn in order forms – Poinsettia Sales Order Form and Greenery Sales Order Form – and monies to Stephanie Figari at 400 N Circuit in Beaumont NO LATER THAN NOV 7th.
Poinsettias:  Colors are white, pink, and red (maroon is not available this year).  8″ pots have 3 plants in them for $23.   6″ pots have one plant for $13.
Wreathes:  live and fresh.  20″ for $25, 24″ for $30
10ft Roping:  $25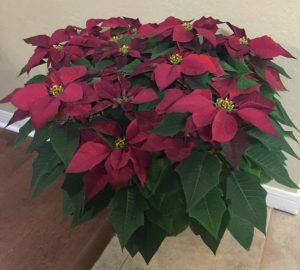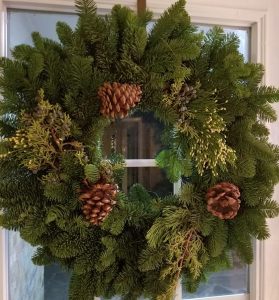 If you are interested in helping with Poinsettia Sales, email beaumontaggiemoms@gmail.com to the attention of Stephanie Figari, our 2018-19 Poinsettia Fundraising Chair.  We are now taking orders for delivery right after Thanksgiving.